Because so many random things happen, really. I thought I'd share a view.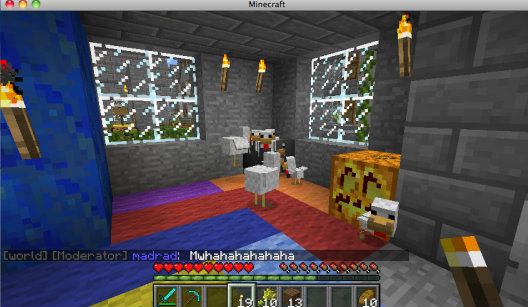 I may or may not have mentioned wanting some chickens....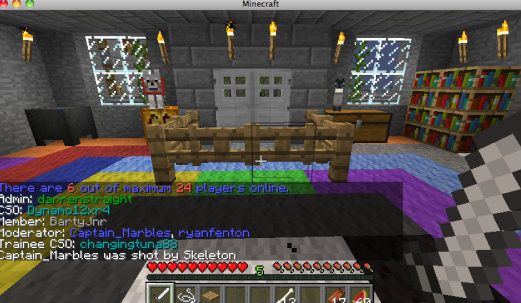 My Guard cat and Dog
The day all my Lava friends moved into the castle for a while...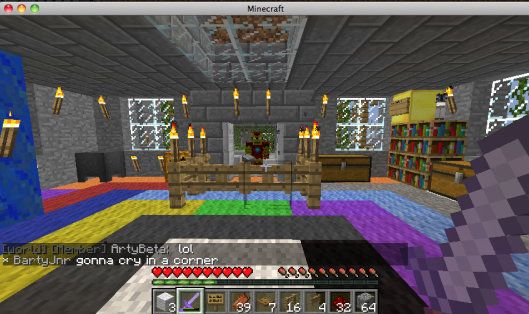 The Obviously Not Guilty Darren sneaking around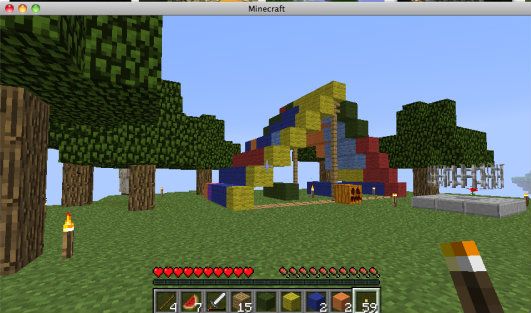 Mine and Steer's Tent on Laputa 8D
Darren being a fire.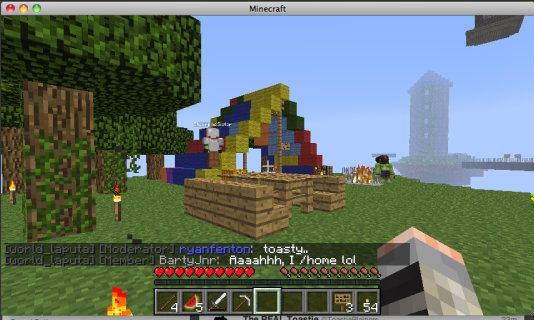 The finished Tent with Campfire and table/bench
Sitting around the fire with Hulk and Black Widow
Magic Inward block!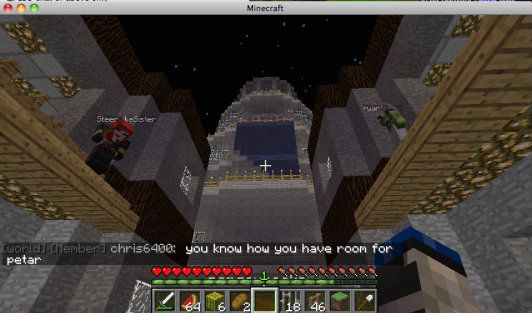 Finding the Avengers hidden on the balconies.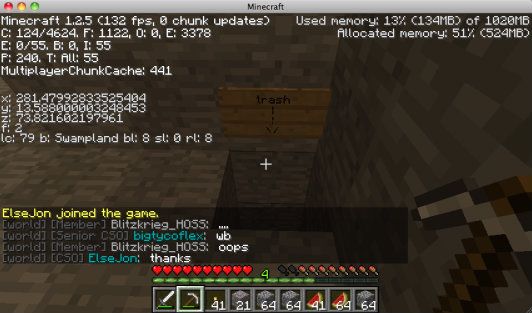 Trash chute in Mining World O_o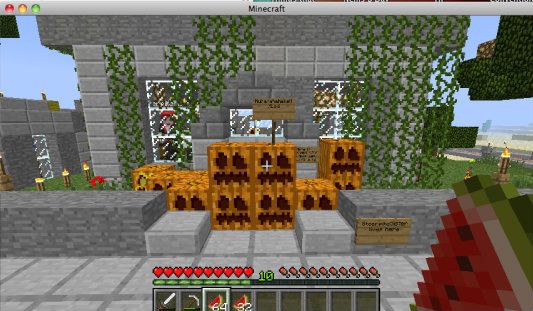 The Pumpkins I may or may not have put around Steer's house....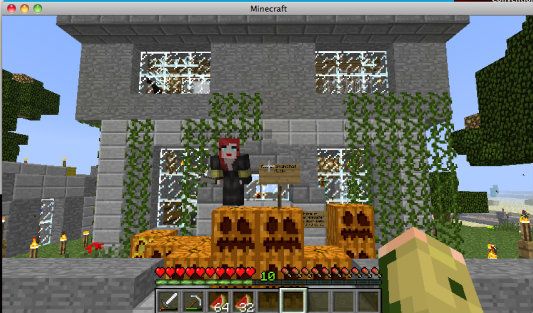 Steer with her new house addition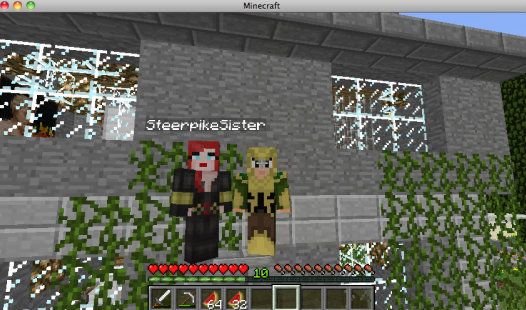 Loki and Black Widow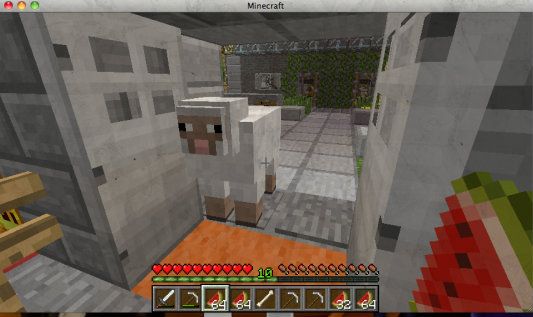 and finally, Creeper Sheep is Creepy! 8D